Hydraulic Jacks
Hydraulic Power Pack for CNC Machines
Mechanical Infringing Track jack
Mechanical Non-Infringing Track Jack
Hydraulic Cylinders
Hydraulic Puller with In-Built Pump
Hydraulic Puller set with Separate Hand Pump
Hydraulic Nut Splitters
Hydraulic Flange Speaders
Hydraulic Crimping Tools
Hydraulic Torque Wrenches
Single Speed Hand Pumps
Double speed Hand Pumps
Shell and Tube Hydraulic Water Oil Cooler Heat Exchangers
Hydraulic Mobile Floor Cranes

Lifting Platforms

Hydraulic Workshop Type Press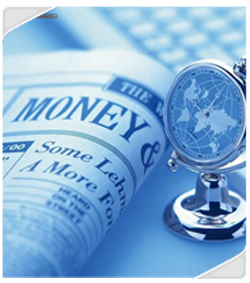 We have been providing the latest technology high pressure hydraulic jacks, accessories & systems since inception. Our products are manufactured with high precision and with due dilligence care to fulfill the needs of the end user. When it is a matter of customization of our products, it has always been our effort to study the end application and to get most of our products to the user. In this process, Powerjac has been exposed to numerous and typical engineering applications making us produce customer satisfied application oriented equipment & systems. The product include : High & Medium pressure hydraulic jacks of various models including machine lifts, railway track jack, hydraulic cylinder, hydraulic hand pumps, hydraulic power packs, hydraulic tools & presses.

As high pressure hydraulic equipment are used in a wide range of industrial applications therefore, we have been successfully catering multiple industries through our high quality products. The following industries are with in the scope our penetration: Railway, Steel Industry, Constructional Industry, Petrochemical Industry, Automobile Industry, Cement Industry, Sugar Industry, Mining Industry, Atomic plants, Air Force & Navy, Power Plants, Ship Yards & Other Industries.

As our visionary policy is mounted on customer satisfaction and this can be obtained only through providing them high standard quality products. Therefore, we have stringently adopted quality control and check at every phase of production. There are several inherited methods which are present those quality control methods. These have been promoted by our qualified and experienced personnel and they keep close vigilance on their execution. It has always been a quest to select appropriate inputs, provide complimentary safety features, ergonomic and aesthetic look of the product. The end objective of the quality policy is to determine high qaulity standard of the manufactured products, timely delivery and to bring long term cost effectiveness.

R & D FACILITIES

We have a competitive range of highly developed and resourceful Research & Development facilities which are of international standard. The R&D department is headed by extremely experienced and highly qualified personnel, who assists us through their enduring efforts in developing various sophisticated solutions related to hydraulic system and other related mechanisms. These solutions are highly appreciated in different fields including government sector, semi-government sector, public sector and private sector.